Lily Lapenna MBE draws on her decade of entrepreneurial and leadership experience as well as a Post-Graduate Certificate in Psychosynthesis Leadership Coaching to support you to increase your performance at work, align your work with your purpose and achieve your professional goals.
With first hand start up, scale up, social impact and international growth experience, Lily will support you with all aspects of business from strategy to business development, systemic leadership, social impact and innovation.
Lily uses entrepreneurial questioning; deep listening and psychology to help you to overcome limiting patterns, become more resilient and significantly unlock your potential.
Wherever you are in the world, Lily will work with you in person or via Skype and Google Hangouts. Lily coaches in English, Italian and French. The World Economic Forum honoured Lily as a Young Global Leader recognising her system change leadership. In 2017 Queen Elizabeth II honoured Lily with an MBE in recognition of her work in financial services and entrepreneurship
"Lily has been a consistent source of inspiration helping me through the many stages of business – from starting up to the shift from single director to shared leadership. She has the propensity and expertise to hold space for both emotional and strategic business challenges. Just wow!"
Sam Moyo
"Lily was a pleasure to work with. Not only did she have an engaging presence and deep expertise in my sector, the process empowered me to make decisions that were instrumental to our growth. It was an incredibly helpful and positive experience."
Noa Gafni
Strategy & Growth
Ego / Critical Voice
Entrepreneurship
Start up & Scale up
Succession Planning
System Change Leadership
Building Brilliant Teams
Evolutionary Business Practises
 Authentic Leadership
Work-life Balance
Self-awarness
Portfolio / Gig / Side Hustlers
CLIENTS INCLUDE: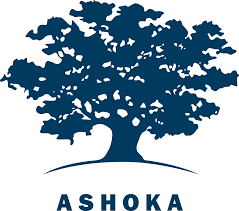 Entrepreneurs
CEO's
Managers
Intrapreneurs
Talent
Portfolio / Gig / Side Hustlers
Teams
Career Progressions
Lily would be happy to discuss your needs