Lily Lapenna MBE, is an entrepreneur and thought leader in the social impact and leadership sectors. She is founder, former CEO and Chair of MyBnk a global financial inclusion organisation.
She is an advisor for the UK & USA government and for academic institutions like Oxford University and spends her time consulting and coaching for entrepreneurs and leaders.
As an authentic public speaker, storyteller and commentator, Lily delivers over 60 speaking engagements a year that include keynotes, workshops and panels. She speaks about entrepreneurship, sales, system change leadership and social impact for a range of organisations, from academic institutions to businesses. Lily delivers speeches in English, Italian and French.
The World Economic Forum honoured Lily as a Young Global Leader recognising her system changing approach to social innovation and impact.
In 2017 Queen Elizabeth II honoured Lily with an MBE in recognition of her work in financial services and entrepreneurship.
LILY REGULARLY SPEAKS FOR: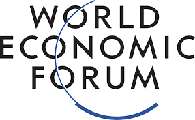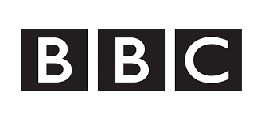 "Lily is an incredibly engaging and dynamic speaker. She connects well with her audience and builds a clear picture with confidence and clarity. Her numerous achievements are reflected in her self-possession on stage. I would recommend Lily as a speaker at any forum, having had the privilege of hearing her speak at the Women of the Future summit."
Pinky Lilani CBE DL
"Lily dials into the pulse of the panel and the audience in order to bring the right energy into the room. She brings a natural air of positivity and excitement which helps set the tone for the conference."
Jamie Nack
"I met Lily at a Corporate Leadership event where she was giving an inspirational talk on her experiences founding and running various startups in the social impact space. What struck me, was Lily's drive and passion for social change and her goal to make the world a better place by helping those less fortunate. The talk left me truly awe inspired and has encouraged me to take a more socially responsible approach to all aspects of my life."
Alexander Randall
Education
Education Policy
Psychosynthesis
Entrepreneurship
Evolutionary Business Practises
Social Impact
Authentic Leadership
 Financial Inclusion
Women in Leadership
System Change Leadership
Become A System Change Leader
This keynote or workshop is ideal for leadership, social impact and professional development conferences as well as for motivational events.
Lily shares her entrepreneurial journey and the leadership transformation she experienced 5 years into running a fast growing global social enterprise. She presents the mind shift, imagination, frustration and perserverance it required to go from having an impact within her business/community to having an impact within the wider ecosystem.
Lily weaves in system change leadership stories from her peers and provides proven techniques and first steps to taking the leap from being the leader you are today to becoming a system change leader.
Target audience: 
Business Leaders, Entrepreneurs, Social Entrepreneurs, Intrapreneurs, Managers, Talent, Students
Lily will cover:
The start up journey & building a global social business
The real ups and downs of being a social entrepreneur
Why 'heropreneurship' is overrated
The difference between being a business founder and a system change leader
3 tips for tripling your social impact whilst working the same hours!
Style:  Passionate storytelling, upbeat, motivating, with leadership development tools
** This keynote can be customized to suit your needs **
Sales: reaching a peak state of enthusiasm
Lily shares her entrepreneurial journey of building an international organisation based on developing lasting relationships and selling to four completely different stakeholders namely: businesses, governments, educational institutions and millennials & zillennials.
Putting academic, neuroscience and behavioural science theory into practical selling approaches, Lily helps increase your sales without having to be someone you're not.
Twists in the plot include: there's no such thing as a close, there's no such thing as objections, and selling is in the art of conversation. (even very short conversations!)
Lily weaves in personal selling anecdotes sharing the good, the bad and the very ugly. From pitching to CEOs at bus stops in Davos to selling to 11 year olds in chicken and chip shops in London, she tells it as it is.
Target audience: Business Leaders, Managers, Entrepreneurs, social entrepreneurs, talent, Biz Dev teams.
Lily offers thoughts, tips and techniques for:
Spotting opportunities
Drawing energy from failed sales,
Freeing yourself up from your fears
Helping your customer reach a peak states of enthusiasm
Staying curious and present during tense moments
Attracting a community of advocates
Style: Storytelling, upbeat, blend of academic theory & practical examples with interactive elements.
** This keynote can be customized to suit your needs **
Money is as dangerous as drugs & as pleasurable as sex, so why no money education?
This keynote or workshop is ideal for leadership, social impact and professional development conferences as well as for motivational events.
This keynote or workshop is ideal for educators, professionals and government officials with an interest in zillennials and millennials. More than 40% of wealth inequality can be attributed to financial knowledge, we interact with money daily and yet 90% of schools globally do not teach financial education.
10 years ago at the age of 27, driven by passion and anger, Lily started to address this gap by founding MyBnk, a leading global financial education provider. As an adviser for businesses and governments, Lily shares proven techniques and next steps on how to build effective financial education and inclusion strategies. She weaves in stories of the young people whose lives have been transformed through MyBnk, so be prepared to feel emotional and filled with hope.
Target audience: Financial services, Education services, Businesses and Governments with an interest in education.
Lily will cover:
The story of how Lily founded MyBnk the leading financial education provider in the UK
Real life money impact stories from 5 to 25 year olds worldwide
Using neuroscience & behavioural science for best education outcomes
Techniques for education practitioners
Strategy frameworks to address financial exclusion & financial illiteracy
Style: Content-rich, thought-provoking, inspiring with strategic frameworks & techniques
** This keynote can be customized to suit your needs **
Lily would be happy to discuss your event with you further to better understand your needs.